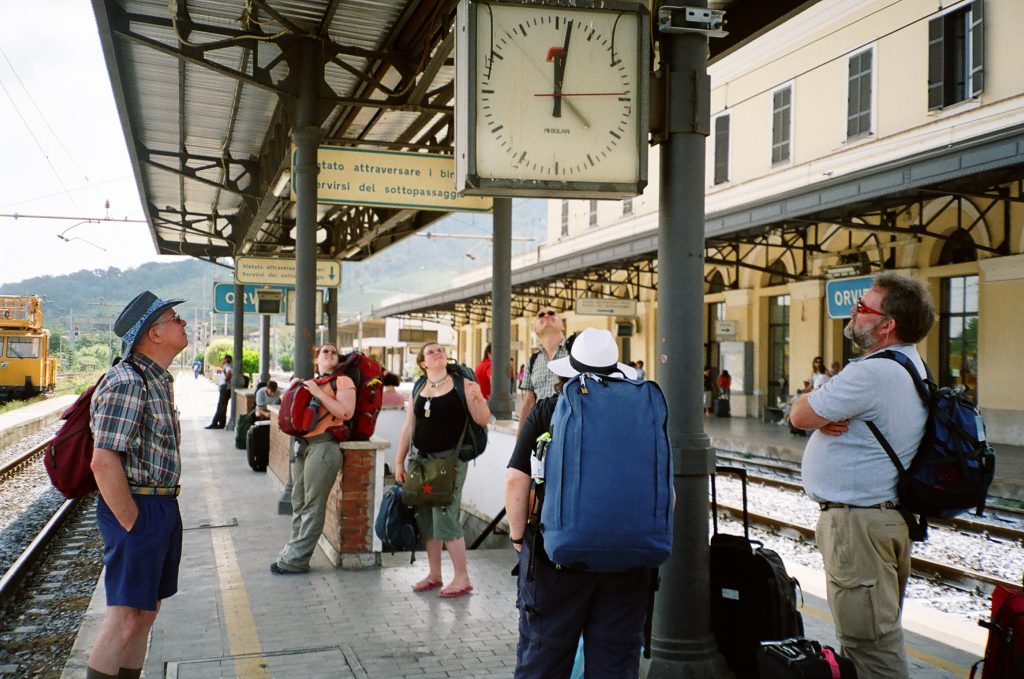 Keychains, resin cast dolls of boys in lederhosen and girls in dirndl skirts. Salt and pepper shakers, spoons and, of course, tea towels.

Yes, I know, I've brought them home for near and dear, friends and co-workers to show I thought of them while scrambling around someplace historic or scenic.
I don't bring much home for me because my souvenir isn't cast in resin or nicely glazed china.

Maybe a bottle of something we can't get here. To be shared with others.
Anything else may remind me but a post-it note to pick up milk does the same thing.

Wherever you go, whatever you see, it is the food, the wine and the sound of laughter that will be your best souvenir.
Music in this episode:
Waiting for the morning bus by Martijn de Boer (NiGiD) (c) copyright 2014 Licensed under a Creative Commons Attribution Noncommercial (3.0) license. Ft: Pitx
Hiking Song by Martijn de Boer (NiGiD) (c) copyright 2020 Licensed under a Creative Commons Attribution Noncommercial (3.0) license. Ft: Stefan Kartenberg
Podcast: Play in new window | Download