We're all a bit like Blanche DuBois, forced to rely upon the kindness of strangers. Maybe there was a little magic left in the Mickey ears or maybe, after so many times across the border the statistics were on my side. I'd like to think that if you treat people like people, more often than not, you won't get strip searched for using creative math skills.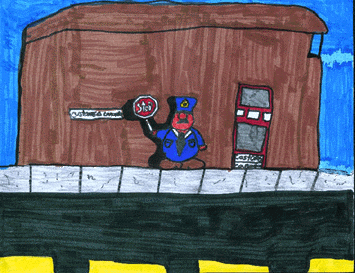 Thanks for visiting Baba's Beach today. If you have any comments, we'd love to hear them.
Please visit us at www.babasbeach.ca and send comments to babasbeach@gmail.com
Music from the Podsafe Music Network this week:
Hide and Seek – Julia Nonet's – Woodwind – String Orchestra by Marty Buttwinick
Struck Down by Jacques Grant Rewired

Babas-Beach-Podcast-13-Well-I-Do-Declare.
[ 6:27 ]
Play Now
|
Play in Popup
|
Download