In 1996 we gathered together to say goodbye to Baba and went for one last walk with her on the beach. Here are a few words from that day to complete the picture of Pearl Holub Blaseckie.
Thanks for visiting Baba's Beach today. If you have any comments, we'd love to hear them.
Happy New Year and see you soon on the beach.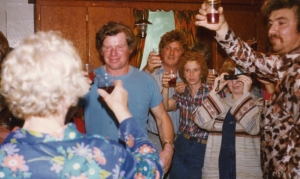 Music from the Podsafe Music Network this week:
Auld Lang Syne by Friction Bailey
Podcast: Play in new window | Download