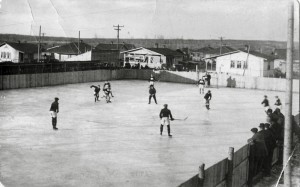 Yes, it is genetic. The Swedes are fast, the Russians are machines but nobody plays this game like the folk that invented it.
There is field hockey and even pool hockey but skating on a winter morning, on a pond, on a lake or even on an indoor rink is, really, the only game.
So, don't ever call it "ICE" hockey around me…
Background music is "Champion" and "Once in a Lifetime Solo Piano Version" by Doug Astrop
The Hanson Brothers' tune My Game was used with permission, cuz they're awesome, and I have some dirt on Johnny.
Podcast: Play in new window | Download