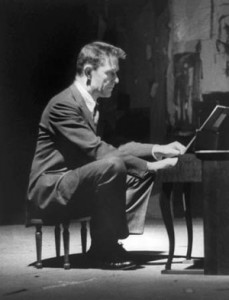 To Michelangelo the process of his art was to look at a block of marble atdawn in order to see the figure it contained and then to take away allthe pieces that didn't belong.
I seem to be a work in progress with
lots of pieces being removed but I'm pretty sure the final result won'texactly be an angel.  Maybe I'm just not ready to be one yet.
"I saw the angel in the marble and carved until I set him free." – Michelangelo
Thanks for visiting Baba's Beach today. If you have any comments, we'd love to hear them.
Music from the Podsafe Music Network this week:
Elegy for M by Ash Verjee
VoiceDance – Choir SATB by Danny The Multitracker
They Can't Take That Away From Me by Sylvia Bennett
Podcast: Play in new window | Download